Discover
The Ultimate Sonoma Elopement:
Six Tips from the Experts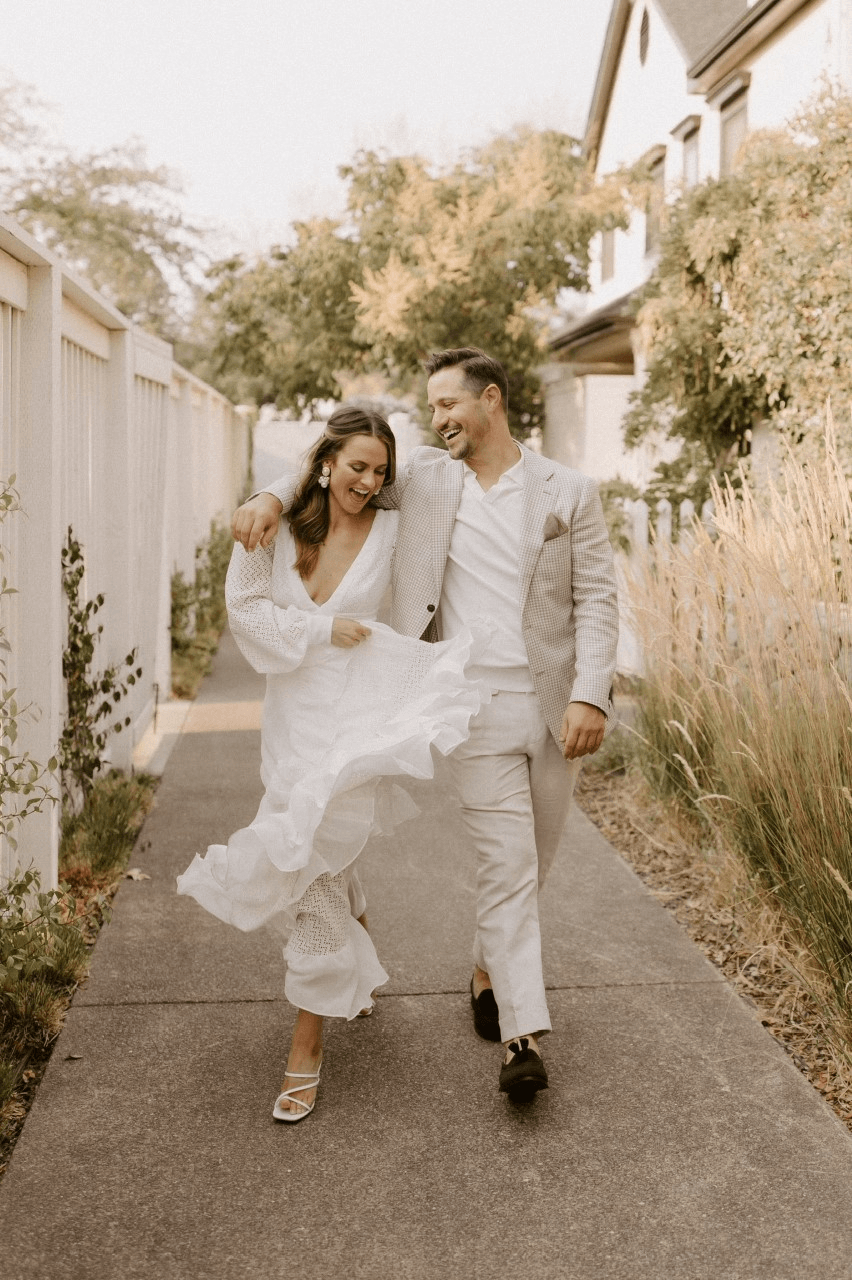 For many of us, 2020 was a wash and 2021 has been a perennial game of catch-up, marked by choc-a-bloc social calendars and and work obligations. As the frenetic pace of work and life slows ever so slightly as we dip into autumn, now is the perfect time to re-center around meaningful relationships, memorable moments and intimate once-in-a-lifetime experiences. If a romantic Sonoma elopement might be in the cards for you, read on for our tips from in-house expert, Laura Fraize — Wedding & Special Events Manager. Not tying the knot? Share this with your favorite engaged couple — they'll thank you later.
Just You Two, Plus a Few
You're not the only one considering an elopement this year! The micro-wedding trend is still ever-present for two important reasons. First, it allows couples to spend less time on things like seating charts and color schemes, and more time on experiences together. Second, we've learned through the pandemic that space and privacy have become the ultimate luxury, so an intimate wedding celebration in a beautiful location is just the ticket. Last but not least, lead times for (re)booking small weddings are much shorter than larger weddings which now have an average two-year waiting period.
Destination: Wine Country
Call us traditional (or biased!), but Northern California's wine country is hands-down one of the most idyllic locations for a wedding. Rolling vineyards, historic wineries, expansive farms and orchards, dramatic Pacific beaches, endless outdoor adventures and of course, a mecca for world-renowned food and wine.
For those planning smaller nuptials, the possibilities of venues are endless. Whether you dream of saying "I do" from the top of Bald Mountain, while kayaking in Bodega Bay, or amidst the lush and fragrant gardens at MacArthur Place, one thing is certain — you will be surrounded by beauty and serenity.
Timing is Everything
Seasonality is key, especially in wine country where visitation ebbs and flows with the season. October is the start of slow season, which typically extends through March. Site fees and room rates begin to drop, while availability for event spaces, room blocks, event vendors as well as restaurant and winery reservations open up. Voila! Not to mention, Fall in wine country is jaw-droppingly beautiful with crisp mornings, warm sunny days and clear, starry nights; plus colorful fall foliage, harvest in the vineyards and prime season for lush apple orchards. It's an ideal and photo-worthy time of year for an intimate elopement.
The icing on the (wedding) cake? Elope at MacArthur Place before the end of this year and return for a complimentary two-night stay on your one-year wedding anniversary, on us. Learn more about our Sonoma Elopement package.
Getting more granular, picking the day of the week is also key. Even as we enter into fall, weekends are still in high-demand and tend to be booked long in advance by larger weddings and group events. If your schedule is flexible, target a mid-week date for better availability, rates and often more affordable airline flights, ground transportation, etc.
All About the Details
Planning an elopement or micro-wedding affords you extra attention to the fun details. Reallocate some of your big-venue budget towards a great photographer, specialized guest welcome bags, personalized cocktails and/or small group activities (welcome receptions, wine tours, brunches) leading up to or following the wedding. Trust us, you'll remember these experiences more than you'll remember the square footage of that massive ballroom.
The Ultimate Sonoma Elopement Checklist
The Takeaway
Whether it's an intimate gathering or a lavish celebration, MacArthur Place delivers an idyllic, unforgettable setting for your dream Sonoma wedding. Elope to MacArthur Place this year and return for a complimentary two-night stay on your one-year wedding anniversary, on us. Learn more or Submit an inquiry. Don't take our word for it, read about us in Here Comes the Guide's piece 13 Great Wine Country Venues for an Intimate California Elopement.
At MacArthur Place, we are committed to the health, wellness and peace of mind of our guests and take every precaution especially for events. Servers continue to wear masks and gloves with guests required to wear masks indoors if not actively eating or drinking. MacArthur Place Hotel & Spa was awarded the ShareCare VERIFIED with Forbes Travel Guide Badge, with more than 360 global health security standards in place. The hotel's full health and safety standards are available here.
Happy planning, and we hope to toast to you at MacArthur Place this year!
Cheers,
Laura Fraize and Team MacArthur