Discover
Winery Partner Profile – Three Sticks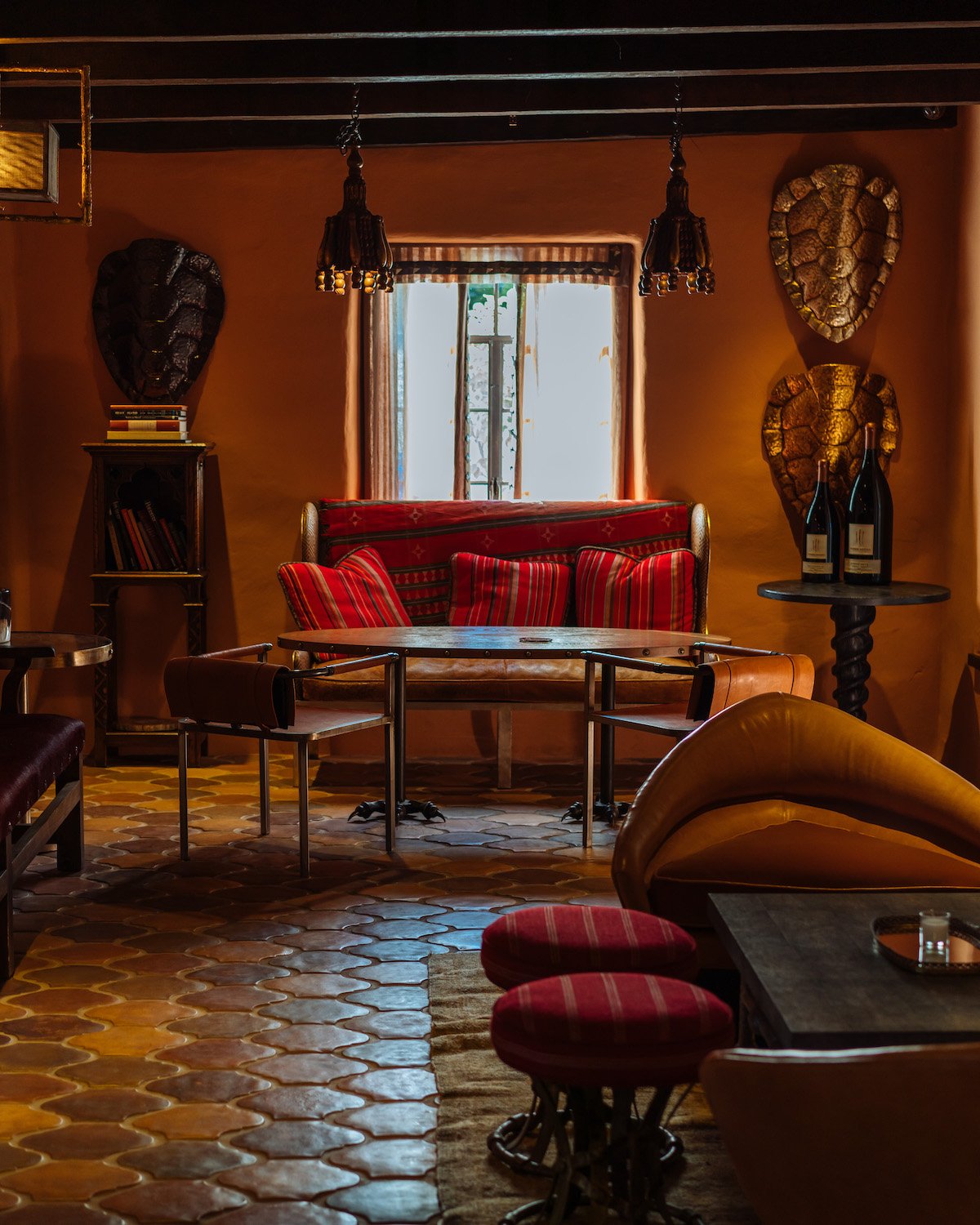 Three Sticks Tasting at The Historic Adobe
Exclusive to Guests of MacArthur Place
Enjoy an intimate tasting of acclaimed Chardonnays and Pinot Noirs from Three Sticks. Guests of MacArthur Place will enjoy a complimentary cheese & charcuterie board as well as an additional wine pour.
$50 per person
Tasting Offered Daily, by Appointment
The Historic Adobe
Situated in the historic Vallejo-Casteñada Adobe tucked quietly behind Sonoma Plaza, the Three Sticks tasting lounge is a tour de force of architecture, design and craftsmanship — an aptly magical setting for their stunning wines. Designer Ken Fulk honored the heritage of the adobe, one of the town's few remaining buildings from California's Mexican Period, with foraged Manzanita branches, handmade Mexican tiles, cowhide and an altar showcasing archaeological finds from the renovation.
Three Stick History
Three Sticks Wines is a boutique, family-owned winery led by veteran Director of Winemaking, Bob Cabral. Cabral's commitment to crafting small-lot, artisanal wines from exceptional Sonoma Coast vineyards drives the winery's focus of creating site-specific wines. Founded in 2002, the winery is named for owner William S. Price III's surfing nickname, "Billy Three Sticks," given to him in his youth as reference to the Roman numerals that follow his name. Three Sticks has a down to earth approach to growing and winemaking, believing in table fellowship as the power of wine to bring people together.
The Vallejo-Casteñada Adobe (built in 1842) was built by Captain Salvador Vallejo, brother of General Mariano Guadalupe Vallejo, the Commandant of the northern territory of Mexico (modern day Sonoma). Bill and Eva Price purchased the property in 2012 and embarked on a two-year preservation project. The Three Sticks team worked with Sonoma historians and the Sonoma League for Historic Preservation to restore and protect the fabric of the property. They commissioned San Francisco-based designer, Ken Fulk and his team, to design the ambience of the Adobe, as it is known locally. The historic landmark in downtown Sonoma is now home to the hospitality of Three Sticks.
The Wine
When tasting Three Stick wine, you'll quickly learn why their Chardonnay and Pinot Noir are all the buzz.  Recently their Pinot Noir made the cover of Wine Spectator, along with a few other Sonoma County neighbors.
"Leading the pack in this report are four classic-scoring wines, each at 95 points, all richly styled and all hailing from Sonoma County, pointing to its continued dominance in producing the state's greatest Pinot Noirs. They also come from winemakers and vintners with long experience honing their craft—Mark Aubert (Aubert), Matt Courtney (Ferren), Anne Moller- Racke (Donum) and Bob Cabral (Three Sticks).
 Durell stands out in this group because its location, at the southern end of Sonoma Valley, straddling Carneros at the tip of the sprawling Sonoma Coast appellation, shows that top wines can be sourced from outside the confines of the Russian River drainage (the home of its classic-scoring peers in this report). Durell, owned by Three Sticks proprietor Bill Price since 1997, benefits from the experience of head winemaker Bob Cabral, who came to the winery from Russian River Pinot pioneer Williams Selyem in 2015." – Wine Spectator
Visit
The historic Vallejo-Casteñada Adobe is located in downtown Sonoma – a short jaunt from MacArthur Place.  We highly recommend you hop on a Blix Bike or take a leisurely stroll down to the plaza.  You'll get to admire the historical buildings along the way and peek into the Sonoma Plaza shops – some of our favorites are listed here.  Please visit the MacArthur concierge before you go as tastings at Three Sticks are by reservation only.