Discover
SoCal to Sonoma:
A Scenic Wine Country Road Trip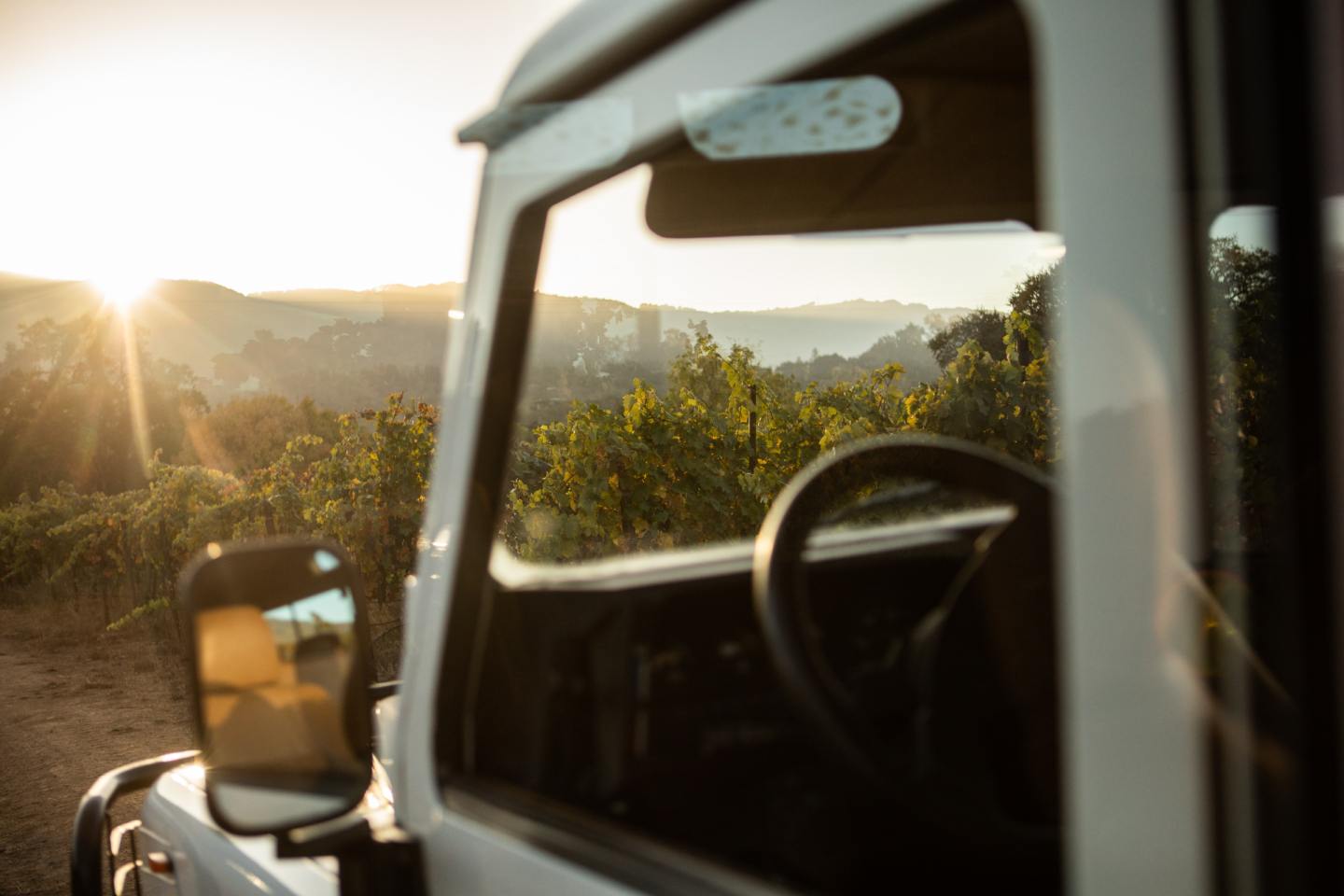 Image courtesy of Bohemian Highway Travel Co
In an ode to the old adage, "life is about the journey, not the destination," we've curated a wine lover's road trip itinerary from Southern California to our Northern California haven of Sonoma. Rather than racing from point A to point B, might we suggest slowing things down a bit and just enjoying the ride. Below are three scenic stops in and around some of California's best (but lesser-known) wine regions en route from Los Angeles to Sonoma.
Day 1: Los Olivos
About two and a half hours north of Los Angeles, and 40 minutes northwest of Santa Barbara, is the quaint town of Los Olivos in the Santa Ynez Valley. For a small western town of three square miles, this charming hamlet boasts over 30 tasting rooms as well as a handful of stellar restaurants, shops and boutique hotels – many of which are housed in historic, pastel-colored Victorian buildings. Given the small footprint of the town, you can stroll until you see a place you want to stop. But if you're more prone to planning, a few highlights for where to taste, eat and stay:
Day 2: Big Sur
From Los Olivos, head north on the scenic coastal Hwy 1 to Big Sur. The jaunt is about 3 hours, so a lunchtime stop in the small seaside village of Cambria is a great way to break up the trip. We highly recommend tacos and a cerveza at Medusa's Sunshine Taqueria on Main Street. For extra points, get your tacos to-go, and enjoy them at Moonstone Beach. From there, head north to the rugged and often-misty coastal town of Big Sur heralded as the "longest and most scenic stretch of undeveloped coastline in the contiguous United States." You could easily spend a week exploring the towering redwoods and crashing coast of this mystical hamlet, but you can take in a lot in a day if you play your cards right. Read on for play, eat and stay recommendations.
Day 3: Carmel Valley
Head north on Hwy 1 toward Carmel-by-the-Sea, but bypass this well-heeled seaside town (ironically, heels over 2″ are banned in town!). Instead, veer east on the path less traveled towards Carmel Valley, a charming western village and burgeoning wine country mecca. Carmel Valley offers a lovely alchemy of agriculture, western-style main street architecture and innovative wineries, all with an easy-going charm and gracious hospitality. Our picks for the best places to eat, drink and stay are below.
Day 4: Sonoma
Grab some snacks, put on our MacArthur playlist, and you'll arrive in Sonoma in no time (about 3 hours)! Head straight to MacArthur Place, where we will welcome you for a relaxing getaway in the heart of northern California wine country. Our historic, six-acre property offers intimate gardens, grand historic buildings, winding flagstone paths, fire pits, as well as newly-reimagined guestrooms and cottages (many with fireplaces, outdoor showers, private patios or other special features), a stylish mid-century pool, and a range of incredible spa and dining experiences. Since this is the culmination of your road trip (or the outbound half at least!), we recommend leaving the itinerary curation and driving to the experts:
Day 5+
There are endless wineries, vineyards, restaurants, farms, parks, beaches and outdoor activities to explore in Sonoma so we suggest a two+ day stay in Sonoma if time permits. Our Concierge can assist with planning a bespoke experience, or you can peruse our Journal for itinerary suggestions — whether you're looking for great hikes, locals' weekend tips, an art & design-themed excursion, a family-friendly outing or the best spots to dine, we are full of suggestions.
We hope you loved our take on the idyllic wine country road trip – allowing you to make the most of each day. Enjoy your stay!