Discover
2021 Rewind:
Top 10 MacArthur Moments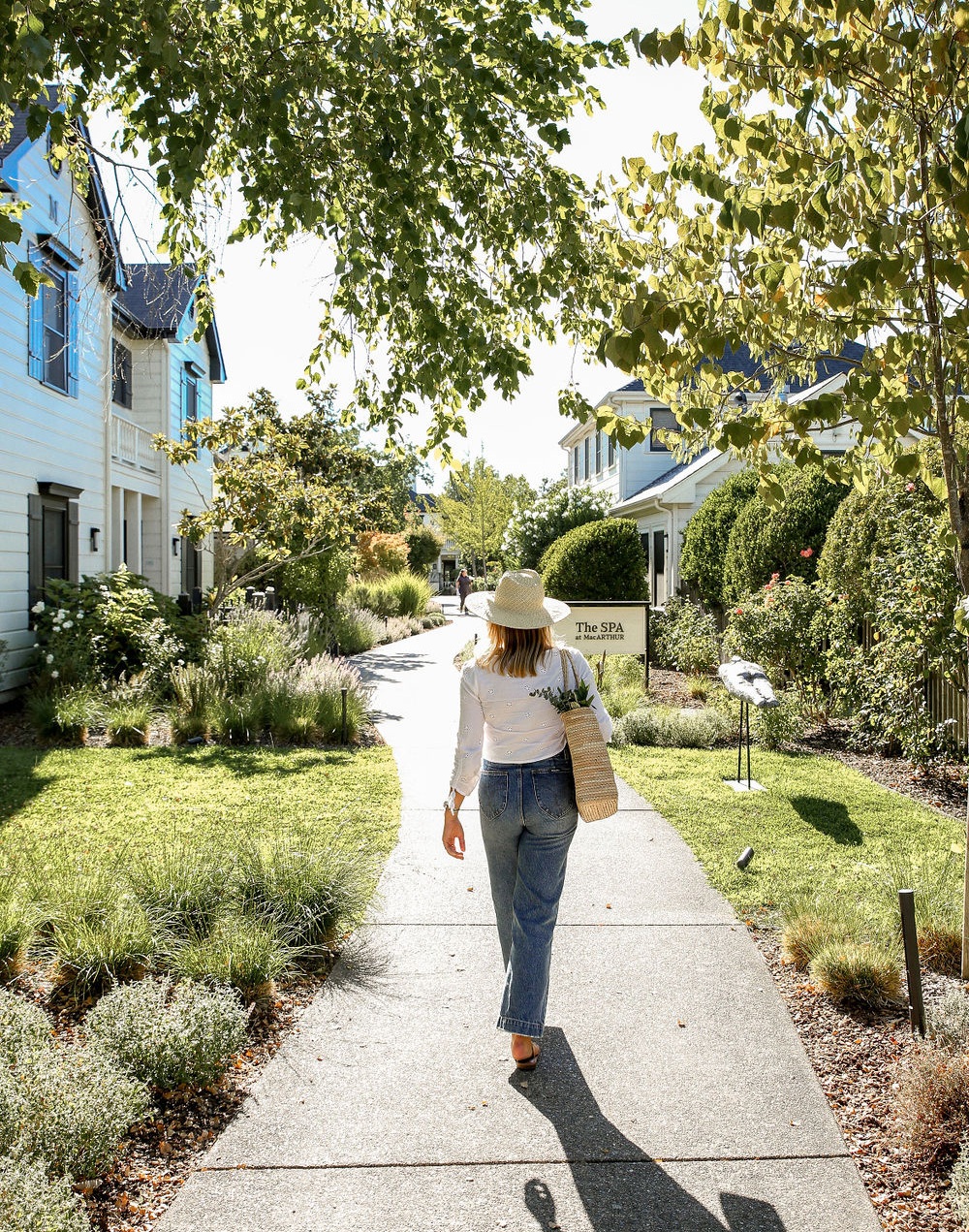 As we speed into yet another year, we paused for a deep and contemplative breath to reflect on the year soon-to-be in the rearview mirror. The result of this resonant rewind is a compilation of our Top 10 MacArthur Moments of 2021. Our creative team has written dozens of Journal entries about events in Sonoma, itinerary recommendations, seasonal festivities and much more. Join us as we walk down memory lane to view the most-read Journal posts from 2021.
Follow along for a dreamy day in Napa soaking in art and design. Find adventure while taking in the skylines, admire architecture with wine in hand or custom-made wallpaper with mezcal, and so much more.
We've rounded up "bests" (in our humble opinion) in each category of eat and drink in the beloved food mecca of Sonoma from funky roadside diners to fancy farm-to-table hotspots.
This year was our 2nd celebration of the holidays with a 12-night series of marvel and wonder-filled moments at MacArthur Place. Each night revealed a different experience, including Santa Claus, Tarot, Candlelit Sculpture Tours, and more.
Our on-site "mom in the know" curated a list of the best Sonoma spots for your little ones. This list includes suggestions for en route stops on the way to Sonoma, shopping for unique kiddo clothes and toys, adventures in and around Sonoma, the best playgrounds, and, of course, family friendly wineries.
The property's lush, six-acre garden setting with statuesque trees, verdant foliage and of course its historic pedigree makes MacArthur Place a magical wedding location in Sonoma. We were honored to host Emily and Brad for a beautiful garden wedding amidst the stunning, autumnal October skies.
Explore a summer itinerary that's the perfect alchemy of serenity, discovery and adventure.
Sonoma has an impressive array of farms, gardens, animal sanctuaries and sustainable vineyards where you can immerse yourself in the rural roots and agricultural bounty of the area. Read on for our roundup of Sonoma's best farm tours and ways to reconnect with the land through Agritourism.
Not to be confused with Bavaria's annual Oktoberfest or its bacchanalian American adaptations, here we celebrate the festival-rich month of October in Sonoma including the best music, wine & art festivities.
We take picnicking very seriously in Sonoma! With so many fragrant gardens, lush parks and beachside settings nearby, plus access to artisan provisions and libations, it's no wonder picnicking is a lifestyle in wine country. Read on for our tips on how to perfect the art of the picnic.
Wine country offers many unique opportunities but nothing quite compares to a scenic summit to a stunning vista paired with the ultimate pay-off, wine tasting only a short stroll from the trail. Read on for our roundup of five active adventures with the ultimate reward.
We look forward to sharing the many new adventures and festivities that 2022 has in store.
Photo by Emma K Morris